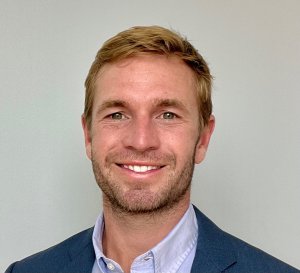 Finley Merrill joined Ceres Partners in 2023 after almost a decade of experience, as an agribusiness entrepreneur and investor. Finley brings hands-on operating experience as a Founder and Chairman of MTI, a Certified B Corporation. MTI started trading tea in 2015, growing to supply the largest consumer brands in the US, EU, and Japan with tea from Malawi and South Africa. In 2019, MTI began producing specialty ingredients for the cosmetics and personal care markets from its factory in Malawi. Over 8 years, MTI has grown to more than 15 employees and works with the largest multinationals in its respective industries. Finley transitioned to a Chairman role in 2022, handing off operations to a talented local team.
In parallel to growing MTI, Finley has worked with leading agribusiness firms in the US. His asset management experience started with Anterra Capital, where he sourced and screened AgTech opportunities from their Boston office. At AgVisory, he advised a wide array of agricultural clients in the US, including investors, lenders, operators, associations and families, on business valuation, succession-planning, and strategy. At AgIS Capital, he was part of a small portfolio management team overseeing permanent crop portfolios on behalf of institutional clients. Finley started his career as a CEO speechwriter and business analyst at Alcoa.
Finley earned an MBA from Babson College in 2016 and graduated from Bates College in 2011 with a degree in Economics. Finley is on the Board of Holistic Care Malawi, a local charity supported by MTI.