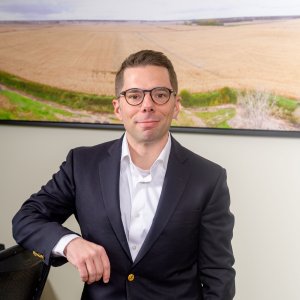 Rick joined Ceres Partners in February of 2023 to help accelerate the build out of the private equity strategy for Ceres. Prior to joining Ceres, Rick spent twelve years at Manulife Investment Management, Agriculture, where he was the Deputy Chief Investment Officer and led the Farmland Plus investment team. In those roles, Rick helped lead global investment strategy for Manulife's $4B+ agricultural investment platform while also focusing on investing in middle-market companies in the agribusiness space. During his time at Manulife, Rick sat on the board of several investment vehicles and portfolio companies in North America, Latin America and Australia.
Prior to his role as Deputy Chief Investment Officer, Rick had leadership roles in the Client Account Management and Valuation teams at Manulife Ag. Before his time at Manulife, Rick worked at Forest Systems, a small, timber-focused private equity group.
Rick obtained his CFA charter in 2014 and has an MBA from the University of Connecticut. Rick graduated from Providence College where he double majored in English and Philosophy.